WELCOME TO
THE WORLD'S LARGEST WEALTH FESTIVAL

VRGL is the Official Future Proof 2022 Wi-Fi Sponsor #Get2YesFaster
The VRGL team is excited to be participating in and hosting activities at this year's Future Proof wealth festival conference! Register below for a complimentary morning meditation session hosted by VRGL on Tuesday, September 13th with celebrity wellness advocate, Mona Sharma and join our Co-founder and CEO, Josh Smith later in the day for a tech reveal during Future Proof's inaugural FintechX showcase.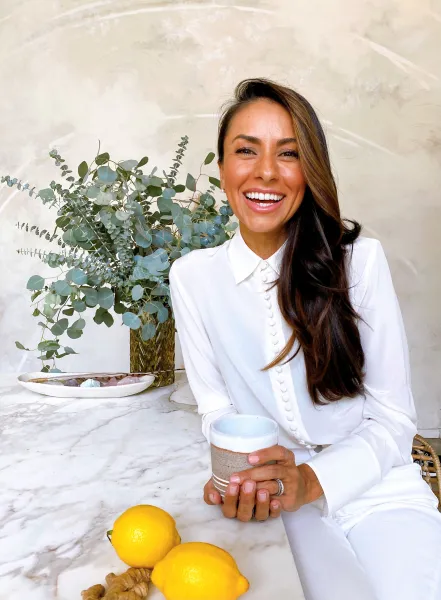 ABOUT MONA SHARMA
Celebrity Nutritionist and Wellness Advocate
Mona Sharma is a dynamic leader and entrepreneur in the health and wellness industry who works with high profile clients around the world, featured on The Doctor's Television and NBC's Today Show. As Will Smith, Julianne Hough, Jay Shetty, and Hrithik Roshan's nutritionist, she has a reoccurring role on the Facebook series Red Table Talk where they profile her work with Will, and the entire Smith family's healing journey. Having grown up living on an Ashram, Mona has seen first-hand the healing power of food and mindfulness. Her approach is rooted in this philosophy - food as medicine, movement as therapy and mindfulness as the journey to optimize health. This was the foundation that led to her recovery from two heart surgeries, debilitating anxiety and ultimately changed her career path from a high-profile corporate job. Mona is also the founder of Xicama an innovative line of functional beverage products that deliver gut health and immune boosting benefits of the superfood jicama, and broke sales records as an official beverage of Coachella 2019.
FUTURE PROOF'S INAUGURAL FINTECHX SHOWCASE
Future Proof brings the future of Fintech to you with a showcase of 10 fintech firms including VRGL. These 5 min demos will give you a taste of what is coming to the industry.

DATE: Tuesday, September 13th
TIME: 4:00 PM - 4:50 PM PDT
DEMONSTRATION OF VRGL BY JOSH SMITH: 4:30 PM PDT
LOCATION: Ocean Stage
To learn more about the first Future Proof FintechX Demo Drop and the 10 selected presenting firms out of 100+ nominees, read the official press release below:
SCHEDULE AN IN-PERSON DEMONSTRATION OF VRGL AT THE FUTURE PROOF FESTIVAL